Kristen & I went to the "Tobu World Square" in Nikko. It is an area full of 1/12 size model buildings from all over the world. It was very neat. Here is a miniature New York city: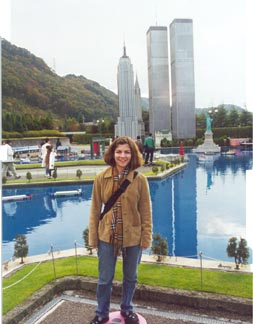 Complete with a motor vehicle accident.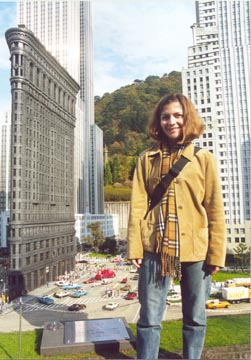 Our next door neighbors joined us.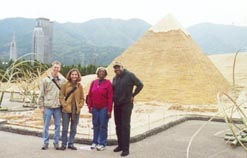 Here are just some of the other examples of buildings there. It was a really fun day.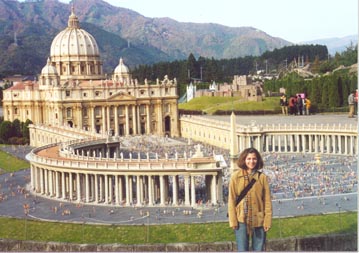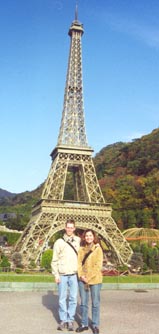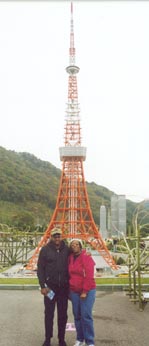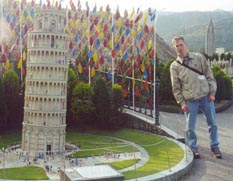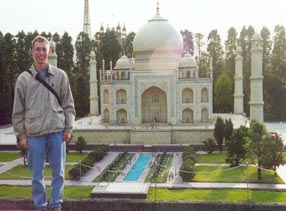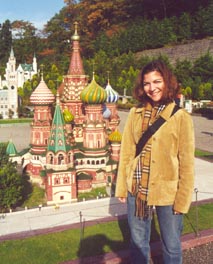 This is a miniature version of the emperor's palace which is in Tokyo. The real one was one of the first places in Japan that we visited, kind of by accident. We didn't know till latter what it was that we had seen. Look at all the bonsai trees that they put in the scenery. The trees are all real.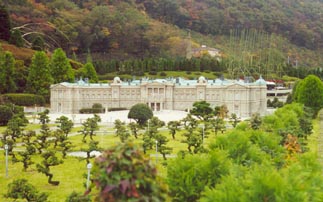 Brian and Kristen Marriott

Learn more about Nikko: Link to the Japan National Tourist Organization's Combined Travel Practical Guide here for more information about Nikko.

Links to other photos from my Japan photo's index page here

Copywrited, Brian Marriott, 2000
Click here to return to marriottmd.com homepage